Train No. 07067 Secunderabad – Jammu Tawi Special Fare Train will depart Secunderabad at 15:30 hrson 21st and 28th July, 2016 (Thursdays) and arrive Jammu Tawi at 04:55 hrs o­n Saturdays.
In the return direction, Train No. 07068 Jammu Tawi - Secunderabad Special Fare Train will depart Jammu Tawi at 15:00 hrs o­n 23rd and 30th July, 2016(Saturdays) and arrive Secunderabadat 05:50 hrs o­n Mondays.
Enroute these special trains will stop at Cherlapalli, Kazipet, Ramagundam, Sirpur Kagaznagar, Balharshah, Nagpur, Pandurna, Betul, Itarsi, Habibgang, Bina, Jhansi, Gwalior, Agra Cantt, Mathura, Delhi Safdarjung, Ambala Cantt, Ludhiana and Pathankot Cantt stations in both the directions.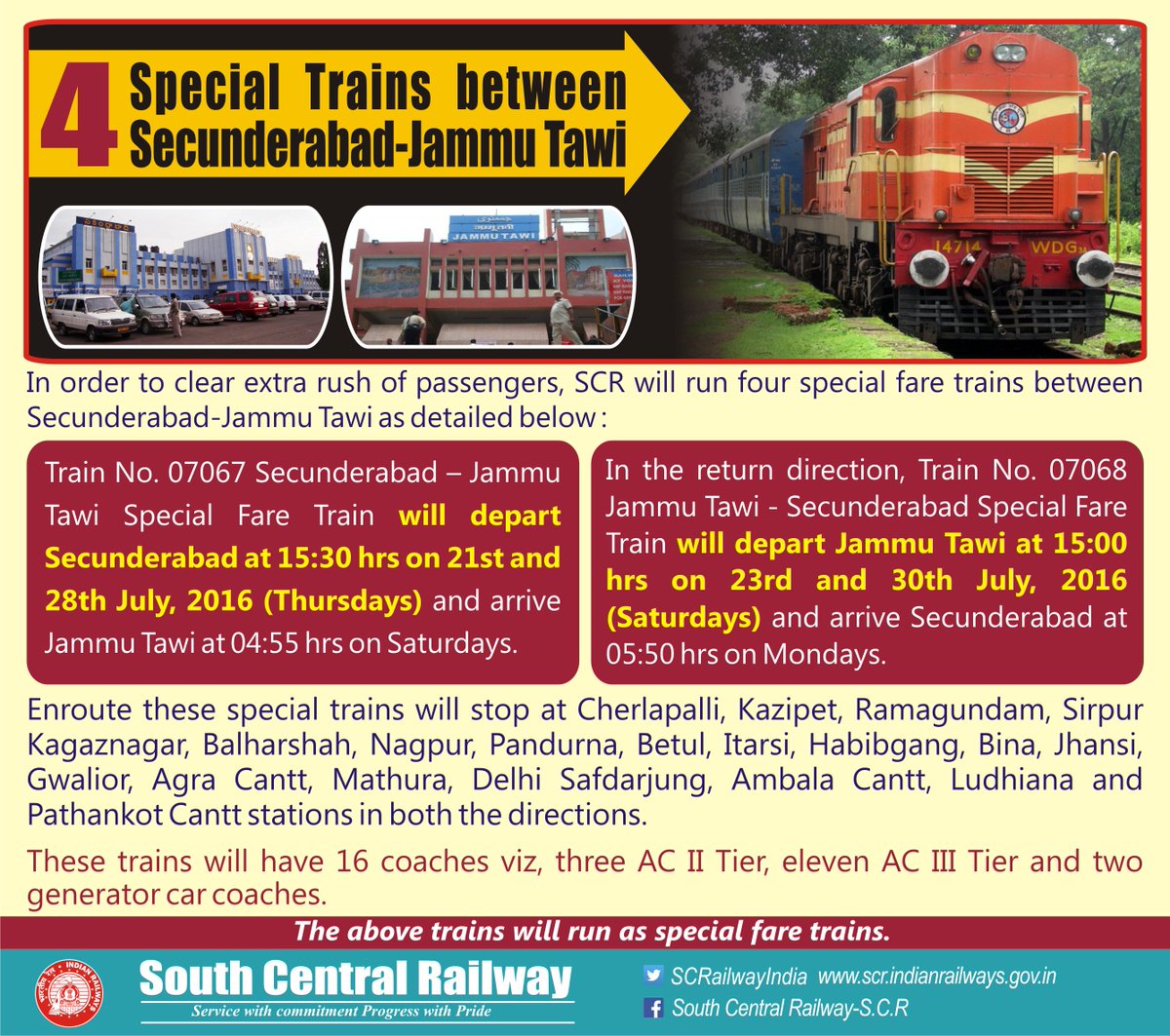 These trains will have 16 coaches viz, three AC II Tier, eleven AC III Tier and two generator car coaches.
* The above trains will run as special fare trains.