23 September 2016
241 Trains Cancelled & 361 Trains Partially Cancelled due to RRI work at Vijayawada
241 Trains Cancelled & 361 Trains Partially Cancelled due to RRI work at Vijayawada.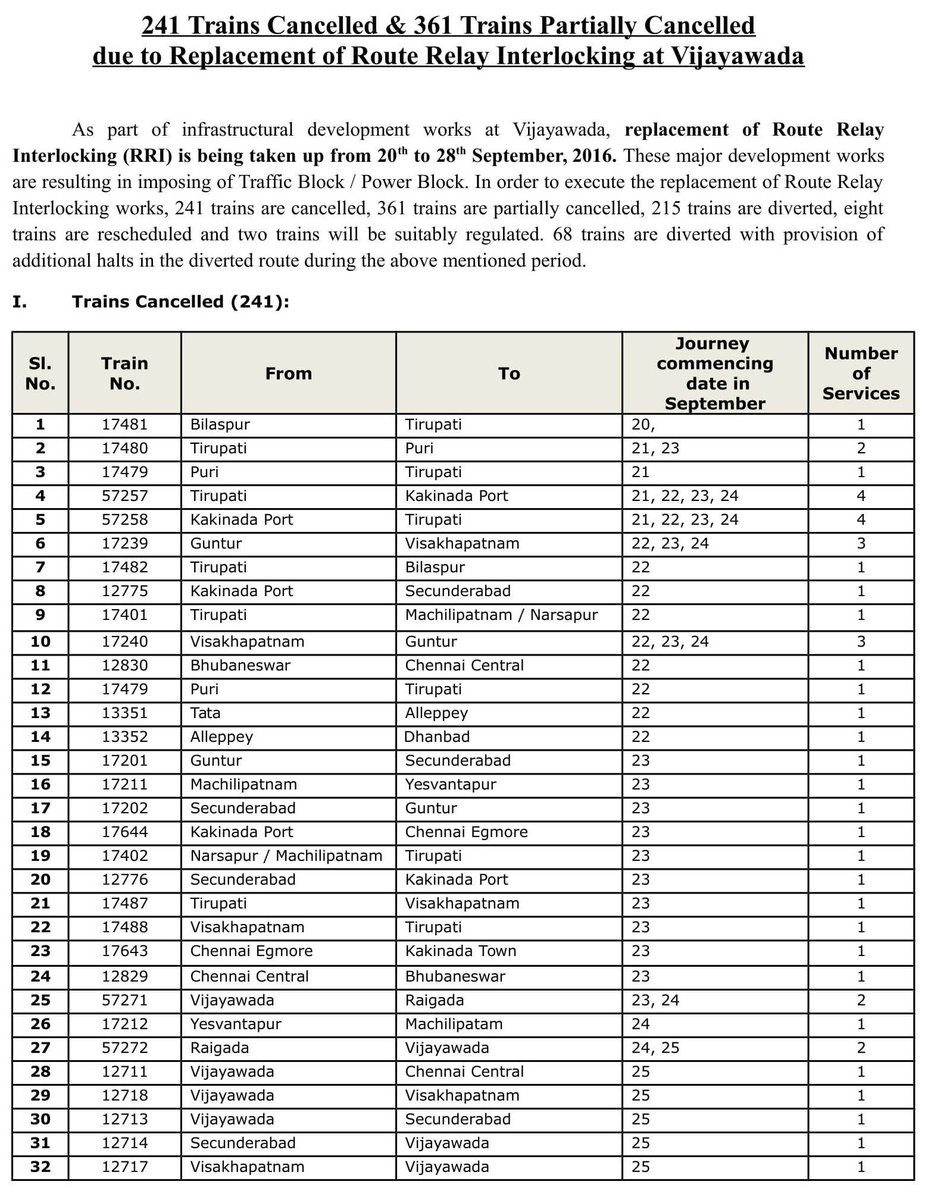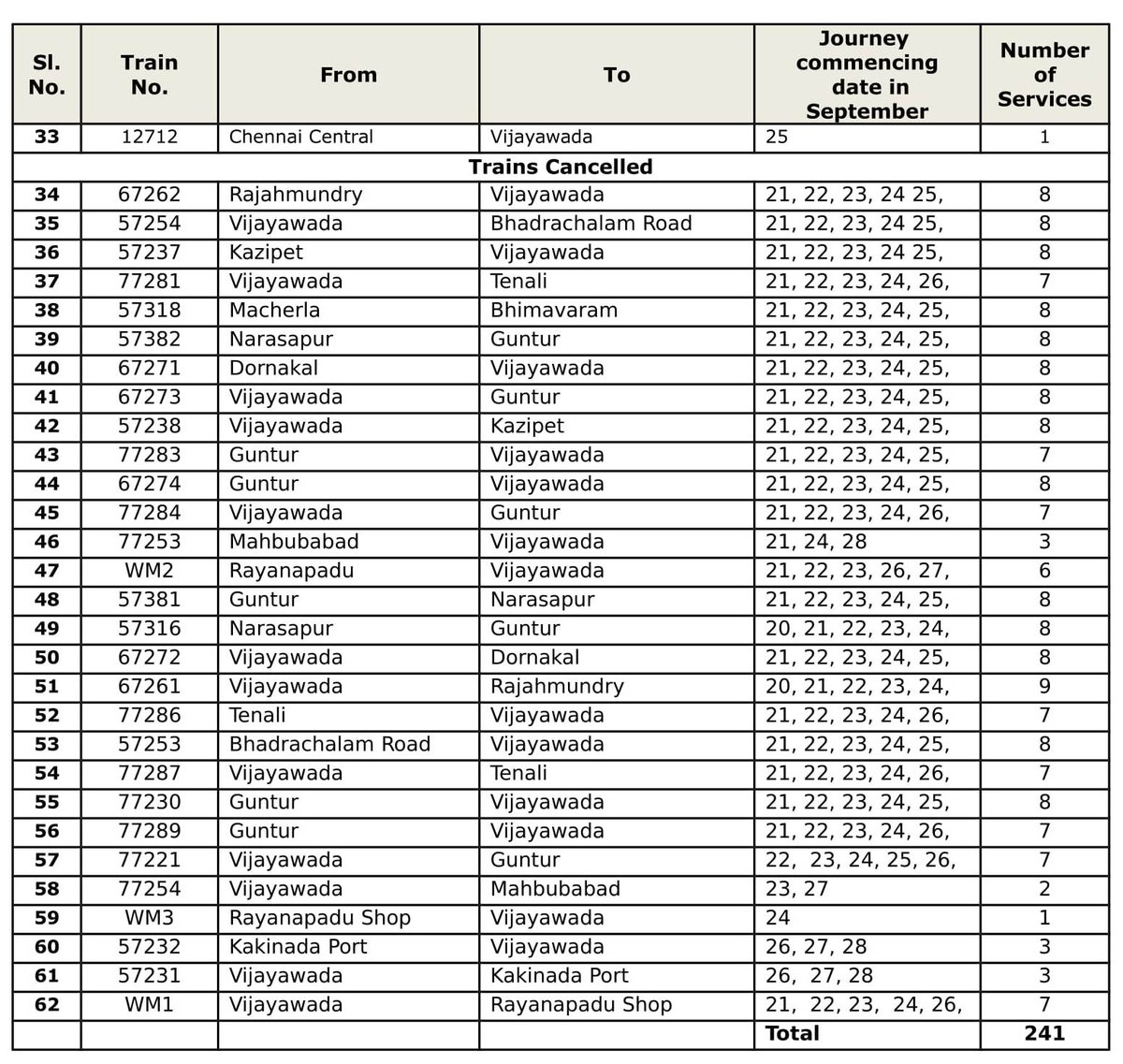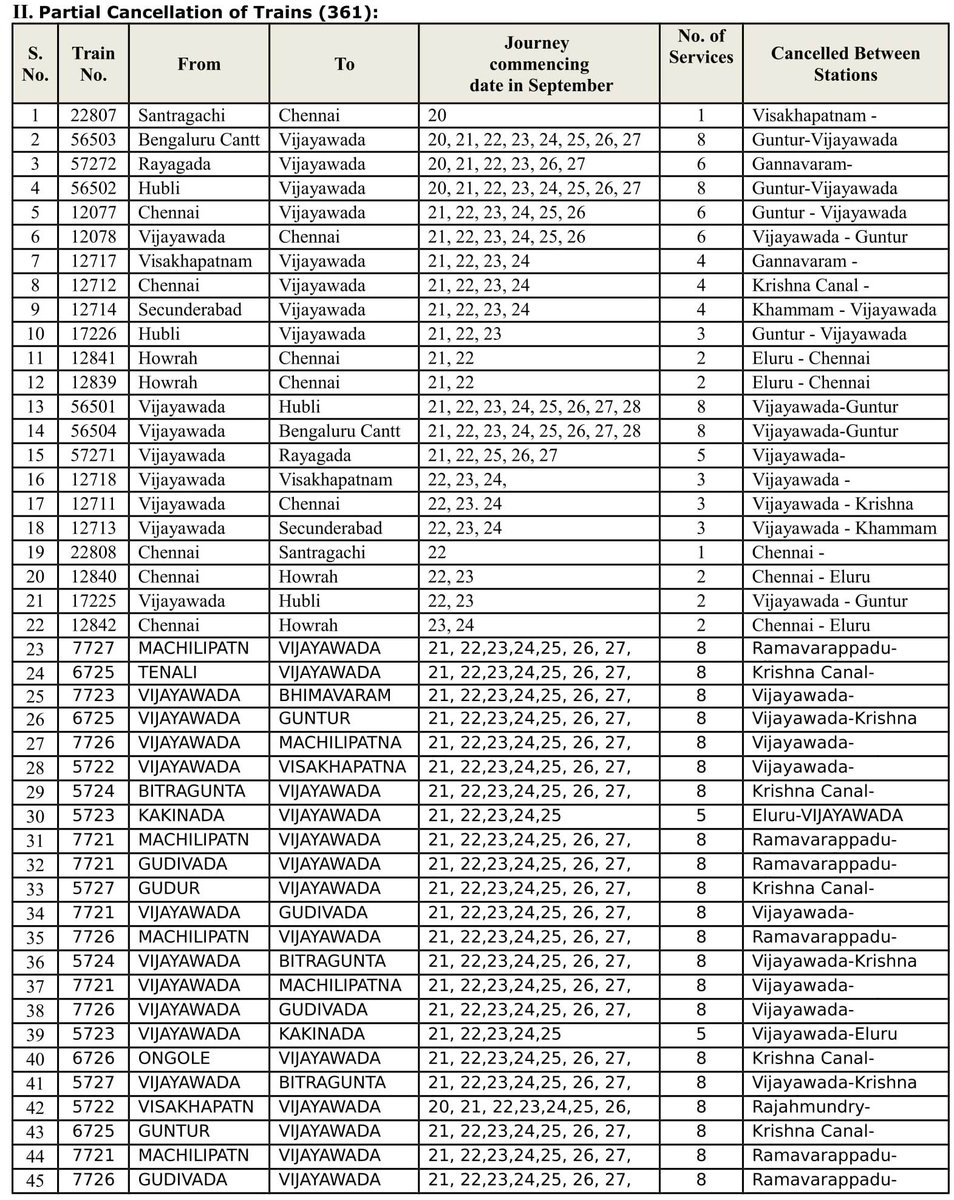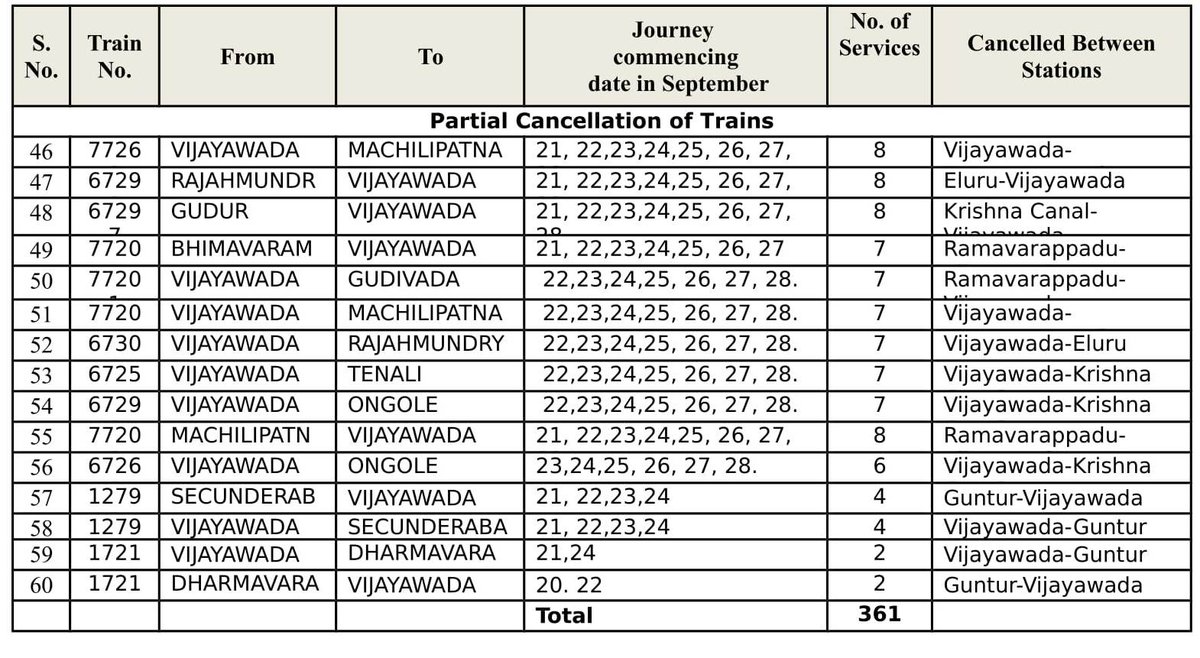 Share this with short URL: Get Short URL
Labels

Popular Posts
Passenger you may find here the Following type Trains Seat Layout. SL- Sleeper Class Coach Seat Layout with Seat Number Location 3...

Special train from Kochuveli to Chennai Egmore Train No. 06205 Kochuveli – Chennai Egmore special train will leave Kochuveli at 14.45 hrs....

The Ministry of Railways has announced additional stoppage for Train No. 12842/12841 Chennai-Howrah-Chennai Coramandal Express at Eluru Rai...

#premiumTatkal #SR 1.12656/55 Chennai Central – Ahmedabad Navajeevan Express. 2.12661/62 Chennai Egmore – Sengottai Pothigai Express. 3...

. ADDITIONAL SPECIAL TRAINS FOR DEEPAVALI In view of Deepavali festival, the following additional special trains will be run to clear...

Central Railway will operate Mega Block on harbour line for carrying out maintenance work o­n 23.10.2016: CHHATRAPATI SHIVAJI TERMINUS –...

The Salient Features of the new Time Table include the introduction of the new trains, increasing frequency of trains, change in train term...

Train services of South Eastern Railway have been affected due to agitation at Markona in Odisha of Kharagpur Division from 07.45 hrs this ...

9 Hours Traffic and Power Block at Diva station Central Railway will operate 9 hours special traffic and power block o­n Up Fast Line at ...

ICF Coach Seat Layout Sleeper Class – 72 Seats LB Lower Berth – 1, 4, 9, 12, 17, 20, 25, 28, 33, 36, 41, 44, 49, 52, 57, 60, 65, and 68....