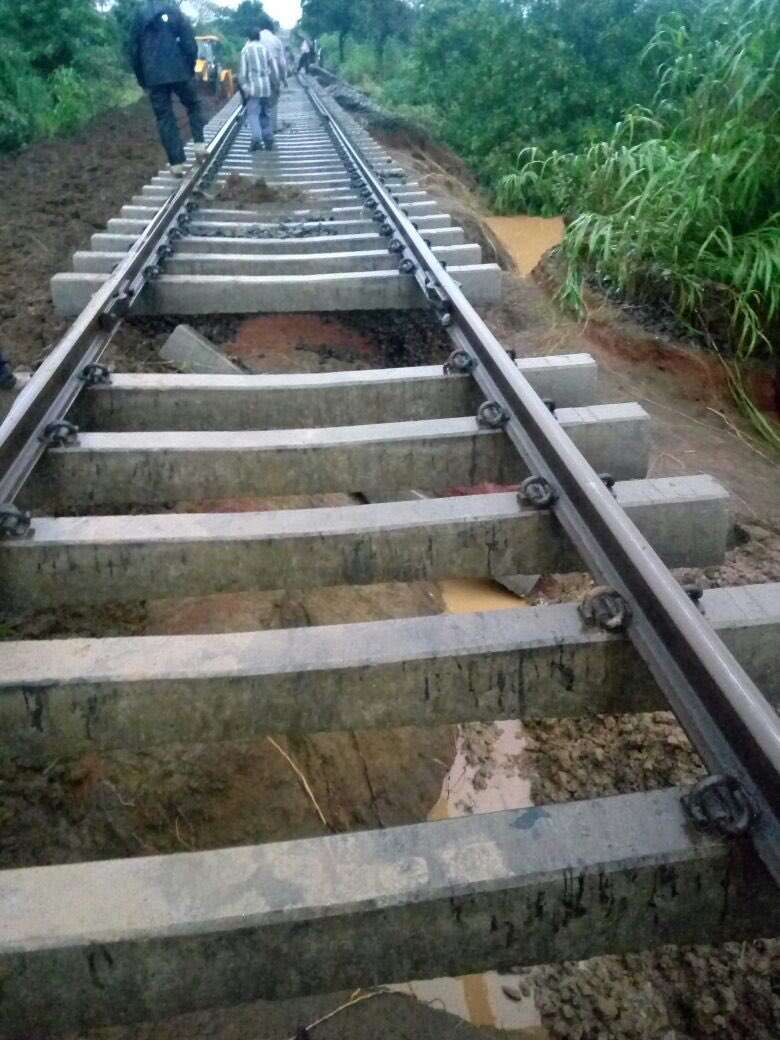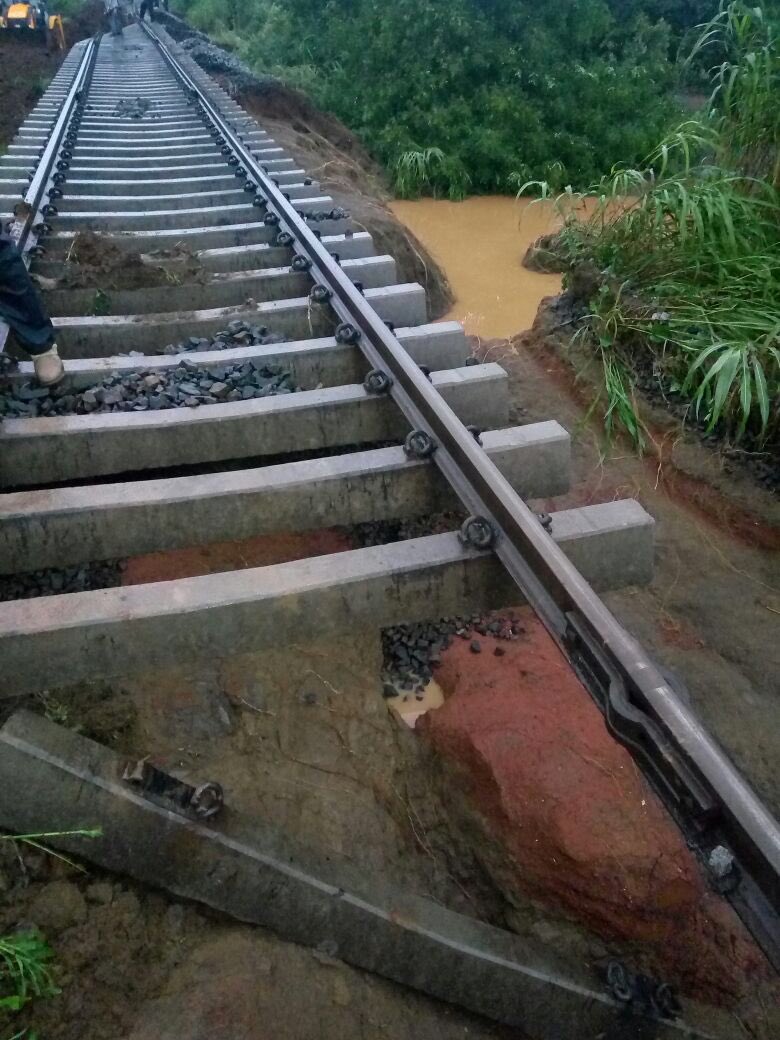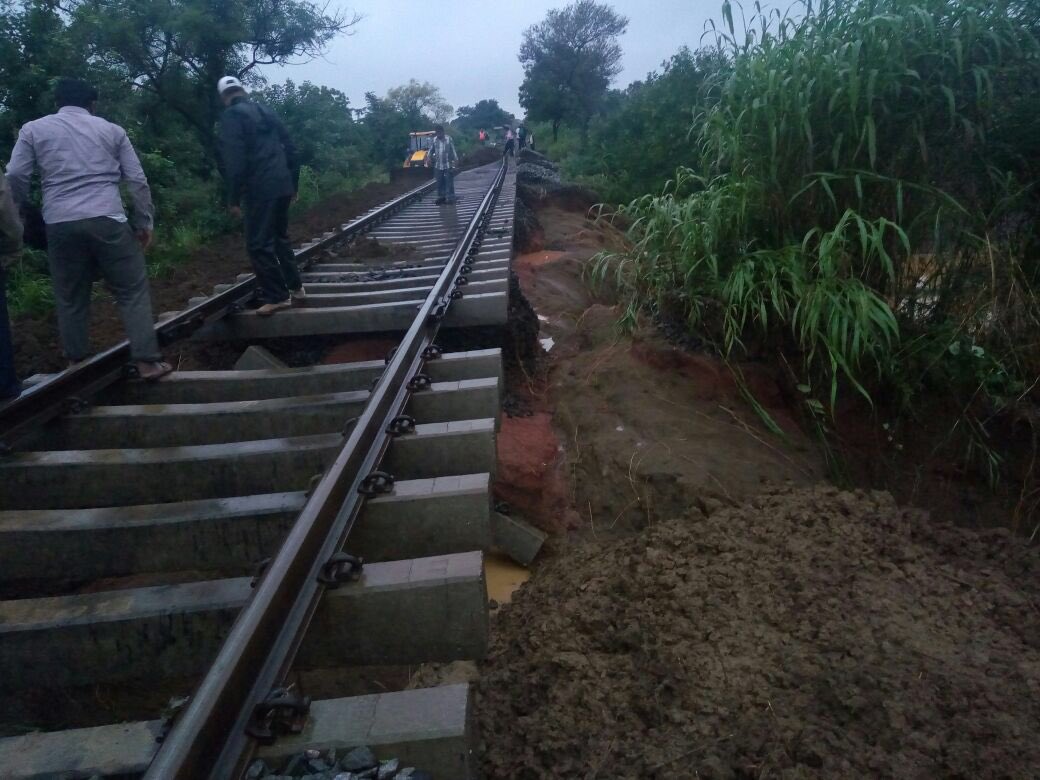 DueTo breaches on track on Vikarabad-Parli sectinon on account of heavy rains,trains diverted to run via Mudkhed&Nizamabad.
15-09-2016
Trains Diverted-
1)TrNo 17207 Shirdi-Vijayawada Exp.
2)57550 Aurangabad - Hyderabad Passngr.
3) 17013 Pune-Hyderabad Exp
Two trains were short terminated:-
1)Tr No 17010 Sec'bad - Bidar Exp.
2)Tr No 57549 Hyderabad - Aurangabad Passngr.
Two trains cancelled are:-
1)Train No 77651Bidar- Humnabad DEMU.
2)Train No 77652 Humnabad- Bidar DEMU